Staff
James W. Gottfurcht, Ph.D., President, Clinical Psychologist and Money Coach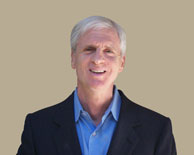 Dr. James Gottfurcht is an internationally recognized psychologist (PSY 4861), board certified coach, instructor and keynote speaker who is President of Psychology of Money Consultants, and conducts psychotherapy in private practice. He consults and coaches individuals, couples, families, professionals and entrepreneurs as well as the financial services industry. He teaches "the inner game of money" to help increase financial success and overcome irrational, self-defeating behavior. He is, also, an instructor for UCLA Extension and The College of Executive Coaching.
For more than thirty years, he has been a pioneer in creating Psychology of Money programs, coaching and conducting psychotherapy. He has trained and taught thousands of people in the U.S., Canada and Europe. His questionnaire, The Psychology of Money Profile, has been used since 1982 to assess Psychological Money Skills associated with financial success and abundance. It gives scores on the 7 core Psychological Money Skills. He uses it to discover the causes of irrational financial behavior and to help replace this behavior with rational, effective action.
His clients have included: MasterCard International, Morgan Stanley, the Financial Planning Association, The American Institute for Certified Public Accountants, Ameriprise Financial, T.D. Ameritrade, City National Bank, the American Association of Individual Investors and the various psychotherapy associations. He is a popular media guest and has appeared on Good Morning America, CNN, A&E Biography Special "Million Heirs," the BBC and in Time, The New York Times, Fortune, Money, Bloomberg Wealth Manager, Forbes, Business Week, Journal of Financial Planning, Associated Press, Reuters, etc.
Zoreh Gottfurcht, ACC (Certified Coach by the ICF); Associate Director, Psychology of Money Consultants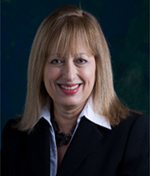 Zoreh Gottfurcht, ACC (Certified Coach by the ICF); Associate Director, Psychology of Money Consultants; business, money and life coach. She facilitates peak performance for her clients, removing their self-imposed obstacles, and empowering them in all areas of their lives. Using innovative strategies to improve communication skills and increase productivity, she specializes in helping to enhance the financial and life success of entrepreneurs, employees, professionals, managers and executives.
She also works with individuals and business owners facing challenges and transitions in their business or career, supporting them to increase their personal and professional success. She provides support and guidance for clients faced with the challenge of managing multiple roles and for singles seeking fulfilling relationships. She moved to the United States in 1978 and has coached immigrants from around the world. With more than thirty years of corporate and business experience, she has developed proprietary behavioral exercises, assessments and tools. She has degrees in coaching, business and English Literature and is a public speaker.
Testimonials
Dr. Jim Gottfurcht delivered a dynamic and uplifting presentation at the Financial Planning Association. His insights and proprietary techniques for guiding clients through tough times are as reassuring as they are effective. As President of FPA-LA and as a wealth manager myself, I appreciate and value his guidance in my own client practice.
Eric Bruck
Principal, Silver Oak Wealth Advisors, LLC
Here is a comment I received from a coaching client who participated in a Psychology of Money Profile feedback session: "I learned more about my husband in 2 hours with Dr. Jim than I have in the 40+ years we have been married."
Sherry Hazan-Cohen
CFP - NAPFA, Registered Financial Advisor, Lifestyle Coach - Plano, TX
Email Newsletter


Sign Up for the FREE Email Newsletter
Media / Keynote Talks


Watch video clips on YouTube